Melanie Doel
Brecon Beacons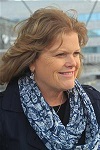 Melanie Doel left the BBC from her role as a reporter in March 2010 to concentrate on a new business in media training and consultancy. She was appointed to the Brecon Beacons National Park Authority by the Welsh Government in July 2010. She is a member of the Wildfowl and Wetlands Trust, a volunteer with Breast Cancer Care, is deputy chair of the Journalists Charity in Wales and President of the North Glamorgan branch of the RSPCA. She was elected deputy chairman of the authority at the AGM on 27 June 2014 and was elected chairman at the AGM on 26 June 2015. She is the Chair of National Parks Wales and Deputy Chair of National Parks UK.
Bill Dickson
Broads
Bill, who resides next to the River Bure near Daisy Broad in Hoveton, is a keen sailor and has spent a large proportion of his life on the water in the Broads. For a number of years he worked in the construction industry before becoming a diplomat and moving abroad in a variety of countries and roles.
He knows the Authority well, joining in 2015 as a member of the Navigation Committee before being appointed as member of the full Broads Authority in 2016 by the Secretary of State. He is also a member of the Planning Committee and Audit and Risk Committee.
Peter Argyle
Cairngorms

Peter Argyle has been a councillor since May 1999 and is ward councillor for Aboyne, Upper Deeside and Donside. He is chair of the Infrastructure Services Committee and a past chair of the Scrutiny and Audit Committee. He previously served on the CNPA Board from March 2003 until September 2004 and was reappointed in March 2009. He is a director of Mid Deeside Limited. Peter is vice convenor of the CNPA planning committee. Nominated by Aberdeenshire Council and approved by the minister. He is also the Deputy Chair of National Parks UK
Pamela Woods
Dartmoor
Pamela worked for many years as a senior manager with a leading national charity and subsequently ran her own consultancy, working with national, regional and local not-for-profit, public and private organisations, carrying out management and strategic planning reviews and advising on constitutional and governance issues. She has also served on a number of local and regional Committees and was formerly an independent member of the Authority's Standards Committee.
Pamela holds an honours degree in Law from the University of Warwick and was, until her recent retirement, a Member of the Institute of Leadership and Management. Pamela has lived in the Dartmoor National Park for 26 years and enjoys gardening and allotmenteering, bird watching and walking. She strongly supports the view that, within National Parks, conservation of their unique character should be balanced with the day-to-day needs of people who live and work there.
Robin Milton
Exmoor
Robin is a local uplands farmer and Secretary of State Member of the Authority, he is also chairman of the NFU Uplands Forum.
Michael McKinley
Lake District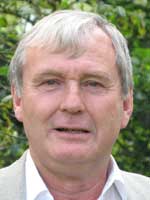 Mike was born in Hertfordshire near Rickmansworth, and educated at Rickmansworth Grammar School. He went on to gain a history degree at Birmingham University. He moved to the Lake District in 1965 and has lived in Wasdale since 1982.
Mike ran his own retail business in Gosforth for 17 years and was formerly Divisional Sales and Marketing Director at Albright and Wilson in Whitehaven.
Mike's interests include gardening, sport and history.
Major James Stuart
Loch Lomond And The Trossachs (Convener)
James Stuart was elected as Convener by the Board on 12th December 2016, with his term commencing on 1st March 2017.
James Stuart has had an interest in the National Park for many years. In a personal capacity he has sailed and raced on the lochs in the Park and has also enjoyed walking and running within the hills and mountains.
In a professional context he has worked with the Authority whilst leading two sports governing bodies over recent years (Royal Yachting Association Scotland and Scottish Equestrian Association) and also through being a member on the National Tourism Strategy (Tourism Scotland 2020) Strategic Leadership Group of Scottish Tourism Alliance. He has also recently been appointed as a Board member of the Scottish Sports Association (SSA).
He hopes that his contemporary understanding of sport, recreation, outdoor sports governance and his strategic engagement with the National Tourism Strategy equip him suitably to support the Board.
He is currently the Managing Director of Entrepreneurial Scotland.
James was appointed to the Board commencing 1st February 2015 for a four year term.
Oliver Crosthwaite-Eyre
New Forest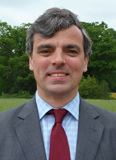 Oliver is the chairman of the New Forest National Park Authority. He was born in Lyndhurst and lives and farms in Bramshaw.
He was Official Verderer of the New Forest for nine years, in charge of the Verderers Court which oversees the ancient practice of Commoning.
He was also chairman of the National Trust's New Forest Committee, is president of the New Forest Association and vice chairman of the New Forest Trust.
Glen Sanderson
Northumberland

Councillor Glen Sanderson has had a long association with the national park, having been on the old National Park Committee before the authority was constituted. He joined the authority again in 2013. Glen was born in Rothbury, and currently runs the family farm at Eshott. He has been a county councillor for around 20 years, representing the Longhorsley ward - a very large rural area that adjoins the boundary of the National Park. Glen was London Council delegate for the NFU for a number of years as well as having been NFU County Chairman. He is also a Justice of the Peace.
Jim Bailey
North York Moors

Jim Bailey runs a family farm in the North York Moors and believes that a strong, full local community is essential for the wellbeing of the natural and social environment of the Park. He represents Ampleforth Ward on Ryedale District Council.
Andrew McCloy
Peak District
Andrew McCloy was elected chair of the Peak District National Park Authority in July 2018. A Peak District resident for 20 years, Cllr McCloy is a member of Youlgrave Parish Council. He was elected to the Authority in 2011 and re-elected in 2015, holding a number of key roles including, for the last four years, that of chair for the Audit, Resources and Performance Committee. Professionally, Cllr McCloy is a freelance writer specialising in outdoor recreation and countryside issues. He is the author of more than a dozen walking guidebooks and is a self-employed consultant in access and recreation issues.
Cllr Paul Harries
Pembrokeshire Coast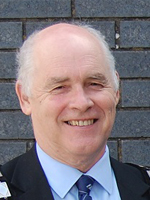 Born and brought up in Pembrokeshire, Cllr Harries was elected as Chairman of the Pembrokeshire Coast National Park Authority in 2019. He has been a Member of the Authority since 2012, having been elected county councillor for Newport that same year. He was Chairman of Pembrokeshire County Council in 2017.
Cllr Harries lived in Milford Haven and Crymych before moving to Newport as a child and has lived there ever since. Before becoming a councillor he worked in the oil industry for many years as a petroleum inspector, travelling to ports across the UK. He retired in 2007 and is now owner of a Post Office and shop in Newport.
Cllr Harries is a keen hill walker, climber and sailor with a special interest in the biodiversity and ecology of the Park. He is a Trustee of the newly established Pembrokeshire Coast National Park Trust.
Owain Wyn
Snowdonia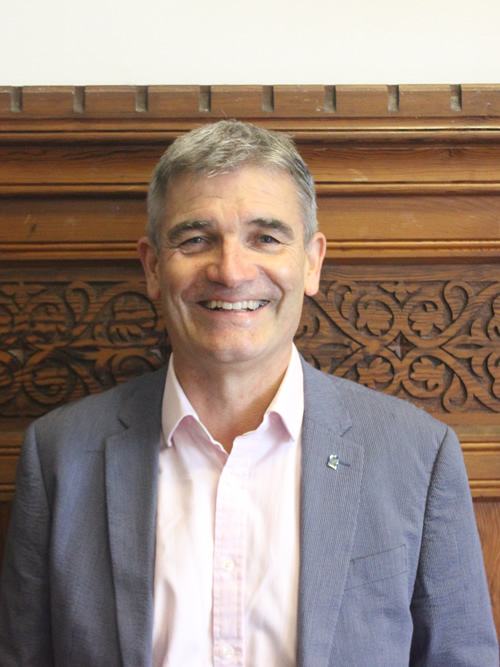 Owain Wyn runs his own business, regeneration and planning consultancy In Caernarfon and was first apointed by the Welsh Government Enviroment Minister to serve on the Snowdonia National Park Authority in September 2013. He has caried out various roles within the Authority's governance structure including Chair of the Plas Tan y Bwlch Management Board, Chair of Fforwm Eryri (which oversees the preparation of the Park Management Plan) and, more recently, as Deputy Chair of the Authority since June 2016. He also served as the Authority representative on the North Eryri Local Access Forum between March 2014 and June 2017.
He is a Chartered Planner and also holds a post graduate qualification in Business Administration. He has previous experience of working in local authorities in land use planning and economic development, including time as a Head of Tourism and Economic Development.
He is also a trustee and immediate past treasurer of a national charity and is a director of a local community enterprise in Caernarfon. His leisure interests include walking, cycling and swimming, and singing with the local male voice choir, Côr Meibion Caernarfon.
Margaret Paren
South Downs

Margaret Paren's career was spent in Whitehall, mainly in the Ministry of Defence but also with spells in the Cabinet Office and in the National Audit Office. She was a member of the Royal College of Defence Studies in 1990. After taking early retirement she became involved in local community activities and the Campaign for the Protection of Rural England (CPRE).
Since 2001 she has been heavily involved with the South Downs, both as a campaigner for the national park and as a member of the South Downs Joint Committee and its predecessor bodies. Her interests include travel, bird watching, dog walking and, when time permits, painting.
Carl Lis
Yorkshire Dales
Born in Penrith, Cumbria, Carl Lis has lived in Ingleton since 1982. He is deeply involved in the local community and is a serving member of Ingleton Parish Council on which he has served for over twenty-five years. Since 1991 he has been the elected Craven District Councillor for the Ingleborough Ward, and was Leader of the Council for seven years in total, most recently 2003 to 2008. He is Chairman of Ingleton Rural Community Association, Ingleton Scout Executive, Ingleton Theatre Group and Ingleton Football Club. He is also chairman of the Ingleton Primary School Board of Governors.
Carl was awarded an OBE in the 2009 New Years Honours for his services to the communities of the Yorkshire Dales.
Carl worked in the quarrying industry for forty years and was manager of Ingleton Quarry for Hanson Aggregates for over twenty five years. He was appointed to the Yorkshire Dales National Park Authority in 1996 and was Chairman from 2004 to 2008, and 2009 to 2012. He was re-elected Chairman in June 2016.