The issue of climate change is unavoidable and will have a number of impacts on the landscapes, habitats and wildlife of the UK's 15 National Parks.
Impacts of climate change
From environmental impacts to human pressures, there are many ways that our National Parks will be affected by the changing climate.
Water related issues are one of the main threats of climate change. More rainfall can erode upland areas and can cause increased flooding that will damage and destroy habitats, disrupt wildlife (such as nesting birds) and erode peatlands. Climate change can also lead to more unpredictable weather, such as storms, that can cause severe erosion of coastal habitats.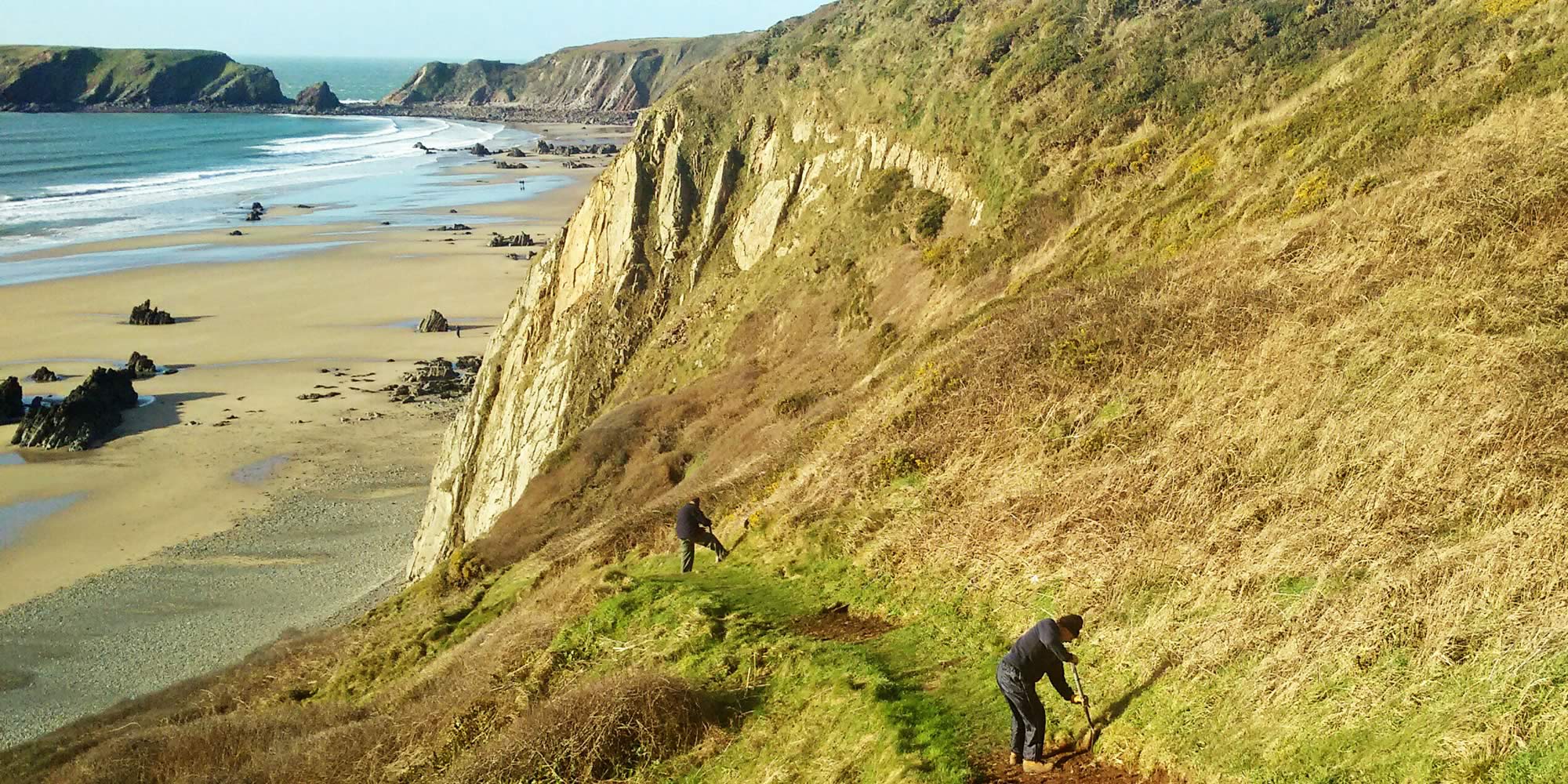 In contrast to this, climate change can also lead to more frequent prolonged periods of dry weather.
These 'droughts' can dry out areas in our National Parks, such as woodland and moorland, so that fires are easily started. These fires can easily spread and damage large areas of peatland, moorland and woodland habitats.
Fires in our National Parks are sometimes natural, but often are the result of humans. Because of this, many of the Authorities in high risk National Parks have specific guidance and teams deployed to deal with wildfire incidents.
Furthermore, increased periods of warmer weather have the effect of bringing more visitors to our National Parks. Whilst this may seem like a positive, it brings with it a whole new set of pressures including pollution and littering, traffic congestion, accidental fires and more CO2 emissions.
Finally, many of the species themselves who reside in our National Parks may struggle to adapt to the rapid change in temperatures and weather conditions.
How National Parks combat climate change
Despite only covering about 9% of the land in the UK, National Parks have a range of habitats including mountains, moorlands, forests, grasslands and wetlands that can help to combat climate change if managed correctly.
Certain habitats can actually help to remove CO2 from the atmosphere. Trees found in our woodlands and forests absorb CO2 & other harmful gases, create oxygen and help to reduce surface run-off from rainfall.
The conservation and restoration of peatlands such as bogs, fens and marshes is also extremely important. These unique habitats act as 'carbon-sinks' or sponges that soak up and store CO2 that would otherwise be released into the atmosphere.
Increased flooding is also a common impact of climate change. National Parks provide both natural and man-made areas intended to become flooded, helping to prevent the flooding of settlements and the damage of land and freshwater habitats.
Some Parks, such as the Lake District and the Broads also have lakes and reservoirs that allow water to be conserved and the supply managed if necessary.
A key part of our remit and that of the individual Park Authorities is to consider how the impacts of climate change can be minimised through our work. Not only does this include sustainable management of the land and the implementation of renewable energies and materials, but also promoting green tourism, sustainable travel and educating the public on the negative impacts of climate change on our National Parks.
You can read more about specific initiatives in each Park by visiting the links in the left-hand menu.