Dartmoor:
Exmoor:
Lake District:
New Forest:
Peak District:
Snowdonia:
South Downs:
Yorkshire Dales:
In the UK, National Park rangers – or wardens as they're known in some Welsh National Parks - work across all habitats from the mountains of the wild rugged uplands to the waterways of the sublime southern wetlands. They play a key role in linking both local communities and visitors to the National Parks.
Yorkshire Dales rangers, Rob Ashford and Nathan Allen.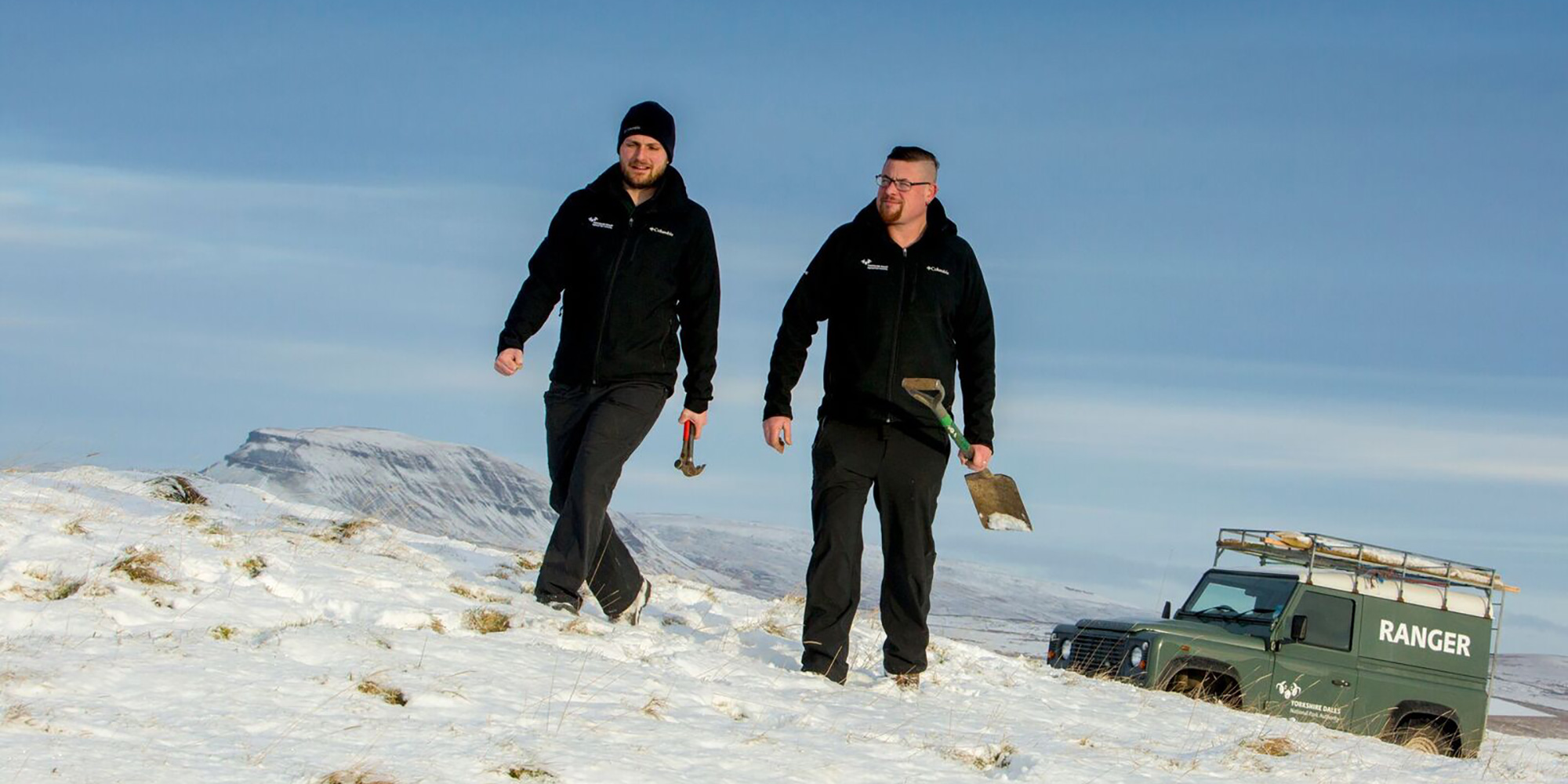 Broads ranger Gavin Devaney clearing scrub.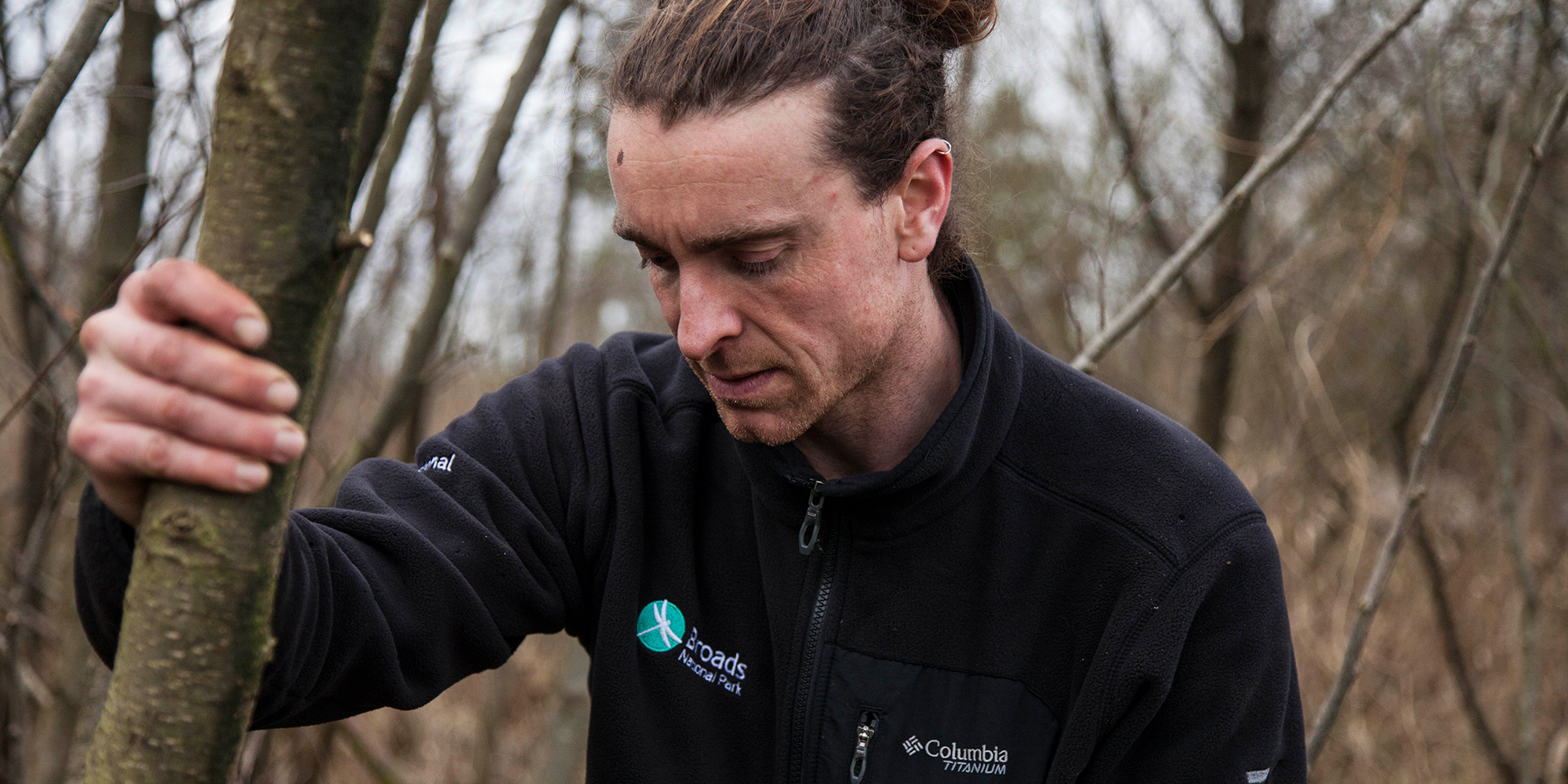 Margaret Anderson, Northumberland National Park ranger.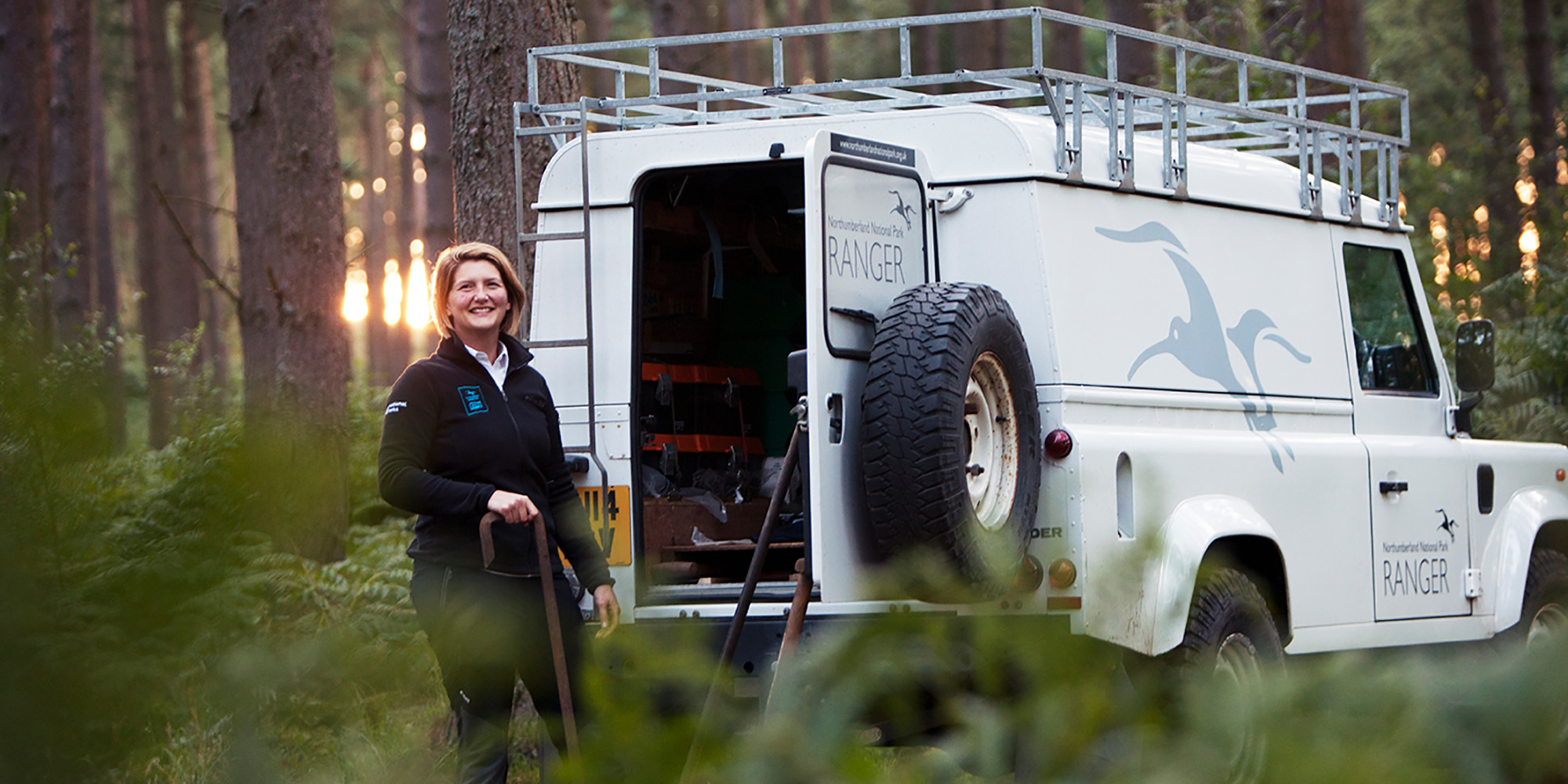 Ranger Suzy Hankin on the Ullswater Way, Lake District National Park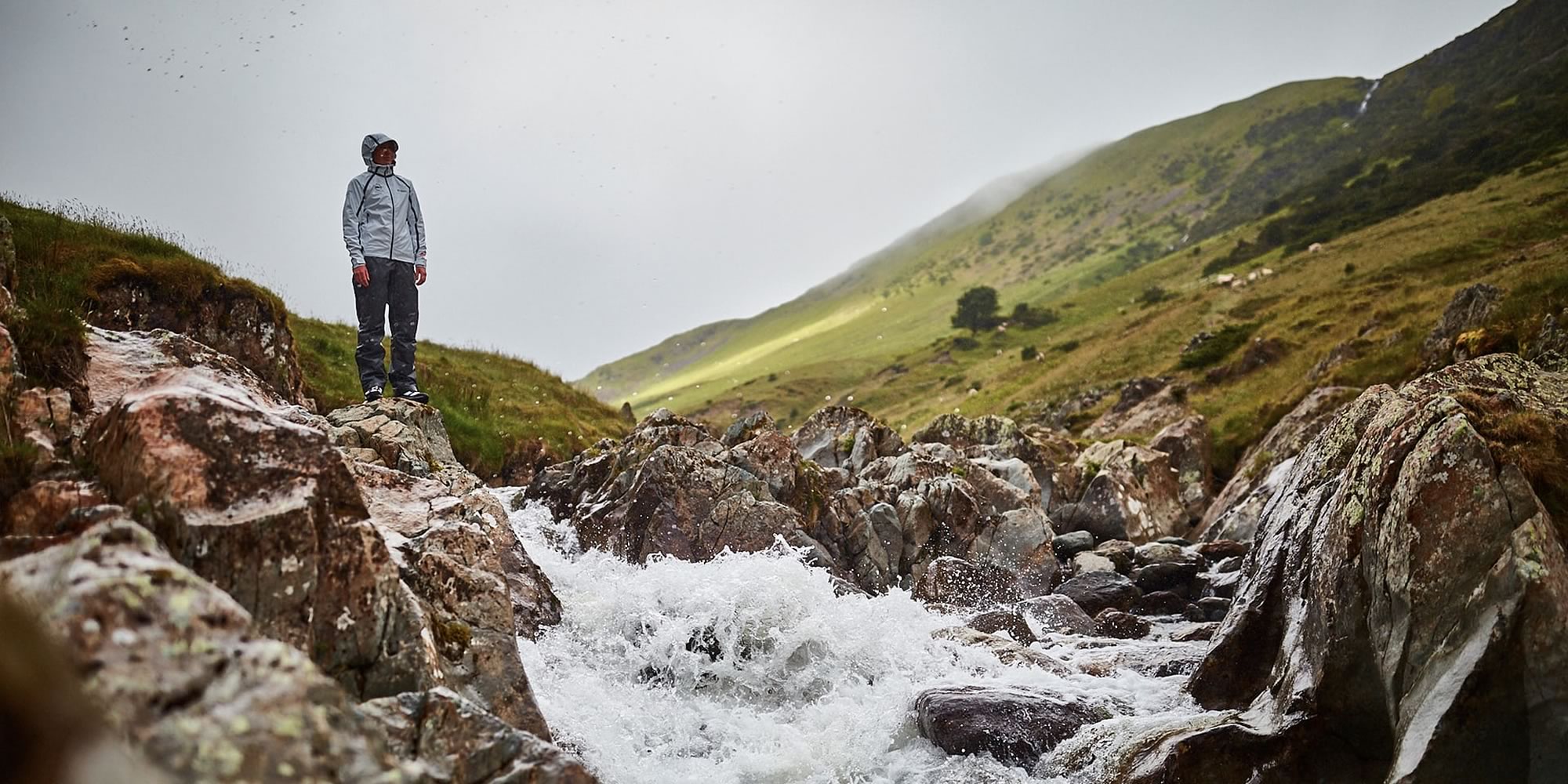 The role of rangers varies park by park. But most carry out practical work, making sure National Parks are accessible by maintaining public footpaths, trails, bridleways and byways and that visitors are safe by assisting emergency services such as mountain rescue and the coastguard.
Rangers are key in environmental education programmes, working with local or visiting schools to connect young people with nature. They also lead our thousands of volunteers on a variety of tasks from repairing footpaths to monitoring and surveying wildlife. And they provide local communities with technical advice on everything from land management to protecting heritage buildings.
You can often find our rangers in National Park information and visitor centres, ready to lend a friendly hand or insightful advice to anyone who needs it.
The Rangers in Numbers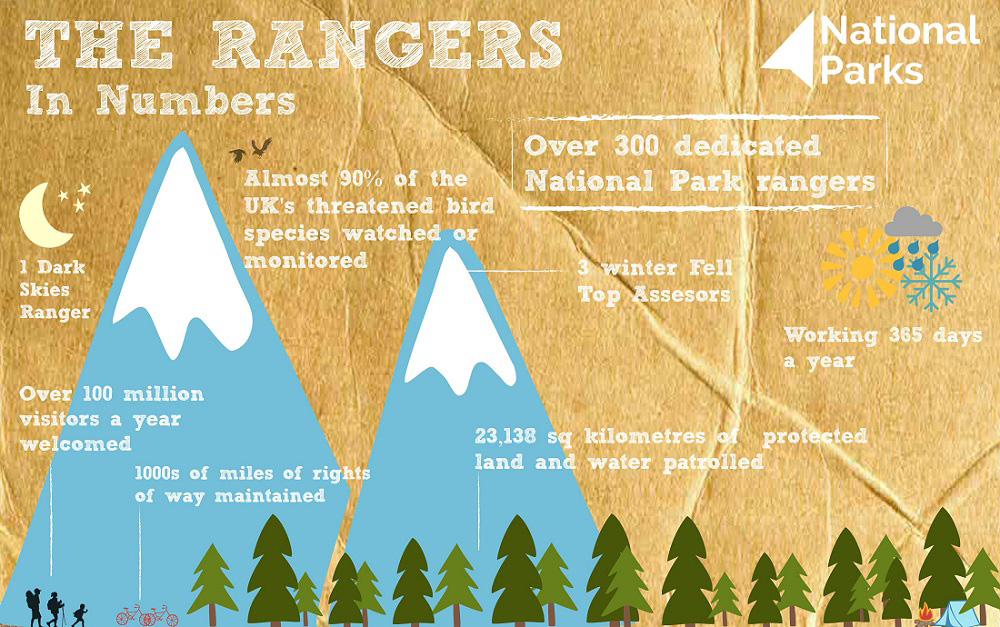 Pembrokeshire Coast National Park Rangers have 418 miles of coastline to look after.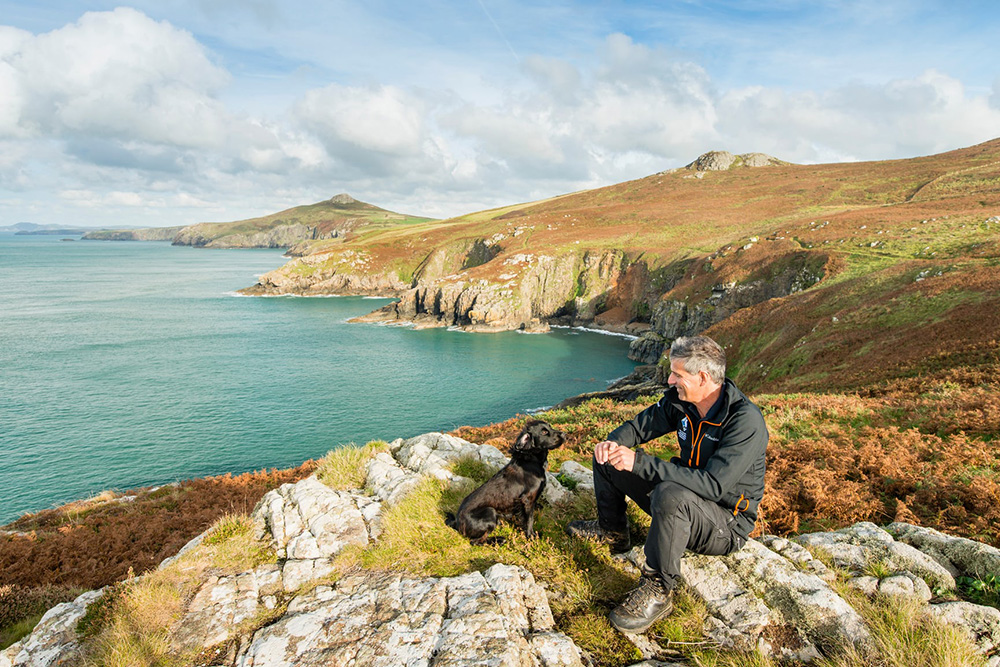 Peak District National Park Rangers repairing traditional dry stone walls.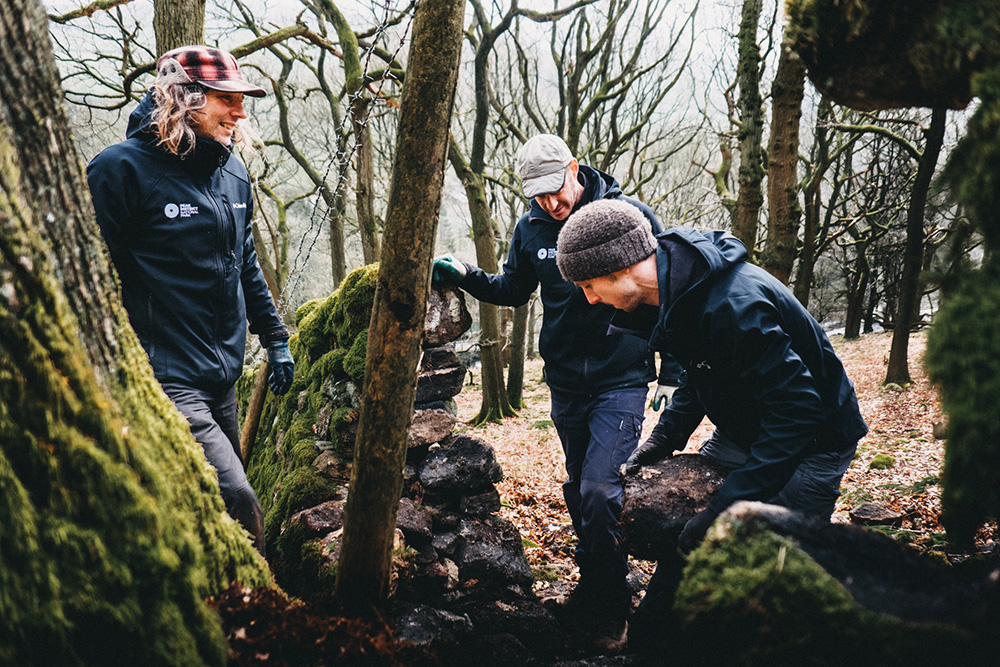 Exmoor National Park Rangers look after moors, woods and coast.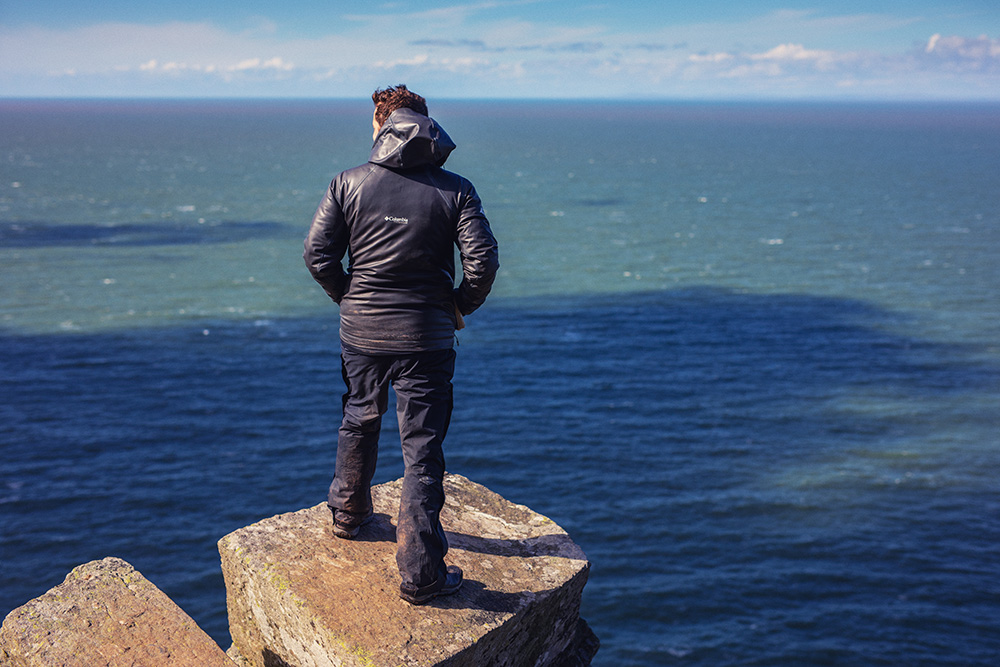 Rangers in the South Down National Park putting up a signpost on one of the 200 miles of rights of way paths.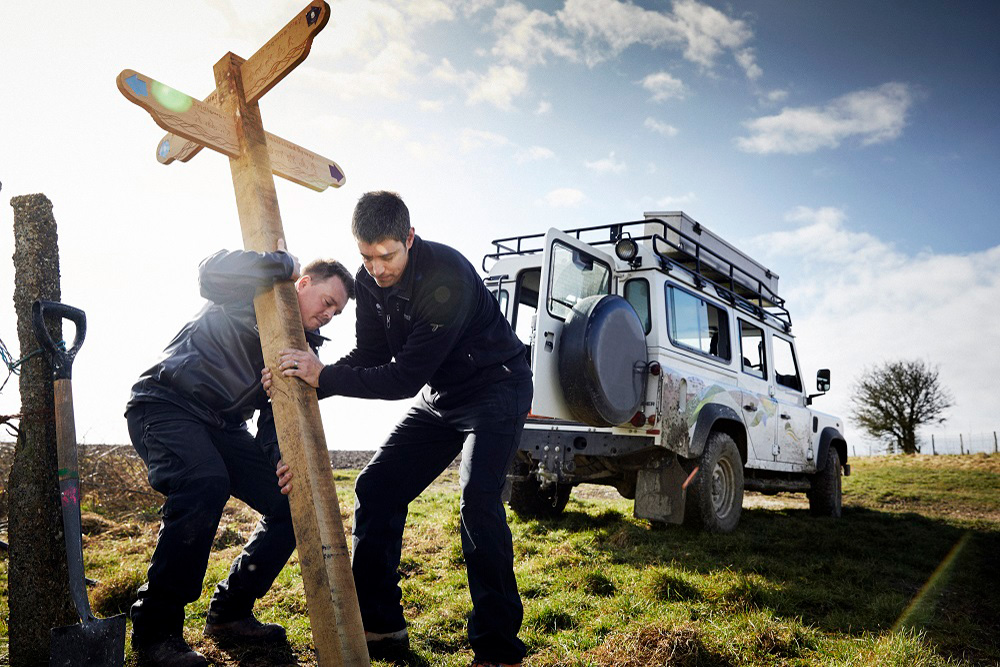 Rangers are the eyes and ears of the National Parks and often have an unparalleled knowledge of the local history, ecology and culture of the area. Look out for ranger led walks and events to experience some of the best local insight.