Last week the Brecon Beacons National Park Wardens guided the team from Land Rover Explore as they embarked upon their first field trip to test out the new Land Rover Explore: Outdoor Phone in its optimal habitat. The team hiked from the west to the east of the National Park, exploring the sheltered crags, old quarries and rocky escarpments to test the phone's mapping capabilities, GPS, durability and, due to some all-familiar rain, its weather proofing. Working closely with the National Park Wardens the filming project has supported the conservation and sustainability of Brecon Beacons National Park Authority, location fees will be positively used toward protecting the Brecon Beacons for future generations.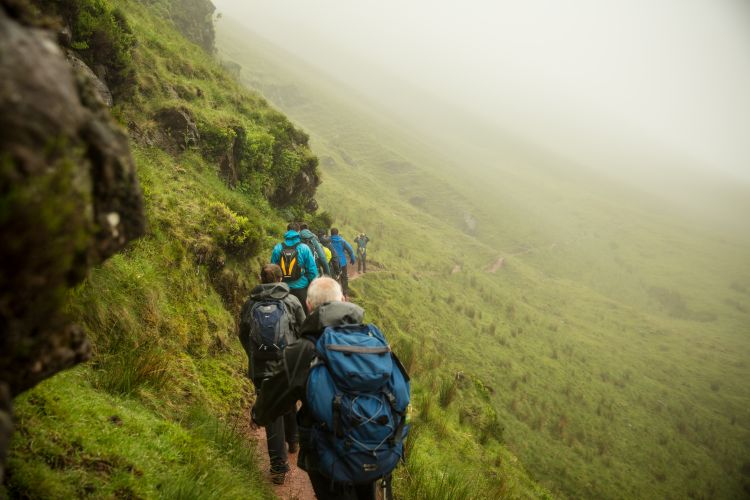 The award-winning Land Rover Explore: Outdoor Phone has been designed to help you explore further for longer.
You can find new routes, tracks, trails and paths to help you embrace the outdoors. It's waterproof, drop tested and built to withstand extreme temperatures from the mountain to the surf, with a battery that can cope with a full day's exploring.
The Brecon Beacon Warden Service is an integral part of the National Park, operating both in the field and from the National Park offices in Brecon and Abergavenny. It helps to implement policies for conservation of the landscape and to facilitate enjoyment of the Park. Wardens work closely with specialist colleagues dealing with education, community development, conservation on farms, woodland management, access to the countryside and management of National Park Authority property. They are regarded as the front line contacts for National Park work. Discover more about the National Park Wardens