Sarah Badman-Flook
Land Operations Officer - Loch Lomond and the Trossachs National Park
April 2018
The view from my office? It changes every day…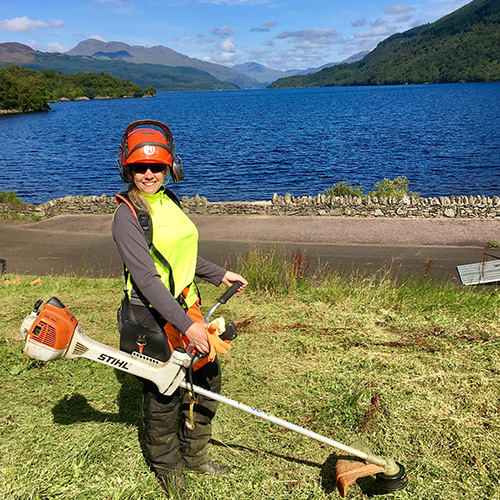 I am asked a lot by friends and strangers how I managed to get my job, so I thought I would share with you my journey. It's worth keeping in mind that every person I have worked with over the last 10 years has come to be working as a Ranger, Warden, Land Operations Officer or similar by a thousand different paths. Some more mainstream than others. There are no rules but there are definitely a few things you can do to increase your chances of finding your dream job in a very competitive industry.
Here is my journey….
In 2006 I realised I had been working for 8 years in jobs I really struggled to enjoy. From sales to many customer service roles, I just couldn't find a job where I woke up in the morning and thought 'Wonderful! I'm going to work today'.
Air-conditioned offices, smart clothes, gossip by the water cooler and headaches from staring at a computer screen all day – I felt trapped. I lived only for the holidays where I could travel or the weekend where I could get outdoors. I was bored and restless and although my life outside of work was amazing, my jobs just were not fulfilling.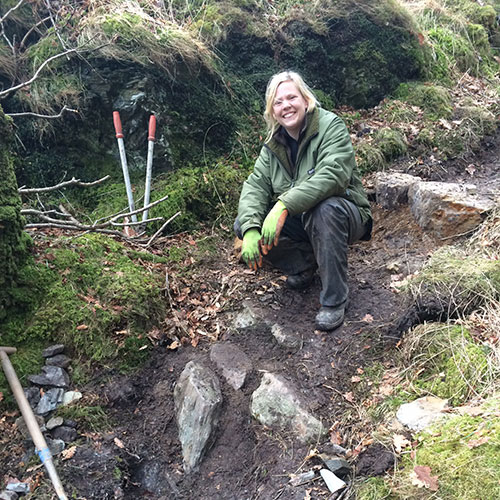 At 28 I decided to go to university as a mature student and change my career. I still wasn't sure exactly what I wanted to do but I knew what topics interested me so I chose to study Geography. The science of climate change, glaciation, and quaternary environments were some my favourite subjects. I had to work hard as academia doesn't come naturally to me, but my degree was exciting, stimulating and never boring.
Whilst at university one of my best friends and I volunteered with the Estates team. Bath Spa University campus is beautiful, rivalled only by perhaps Stirling University. The campus is set in 125 acres of Capability Brown designed landscape and is historic parkland. We loved volunteering so much and when summer came round they decided to keep us on and even paid us! I couldn't believe I was being paid to do something I loved with like-minded colleagues and I enjoyed being tired at the end of the day from physical work not tired from staring at a screen.
I continued to volunteer regularly with a number of organisations, including becoming a volunteer Ranger for Sustrans on their cycle path network, an Estate Interpreter for the National Trust and undertaking a survey project with the Avon Wildlife Trust Living Landscapes Project. Slowly I was finding what interested me - bats, protecting and improving our special places, physical work and visitor management – an eclectic mix but all with their roots in the great outdoors.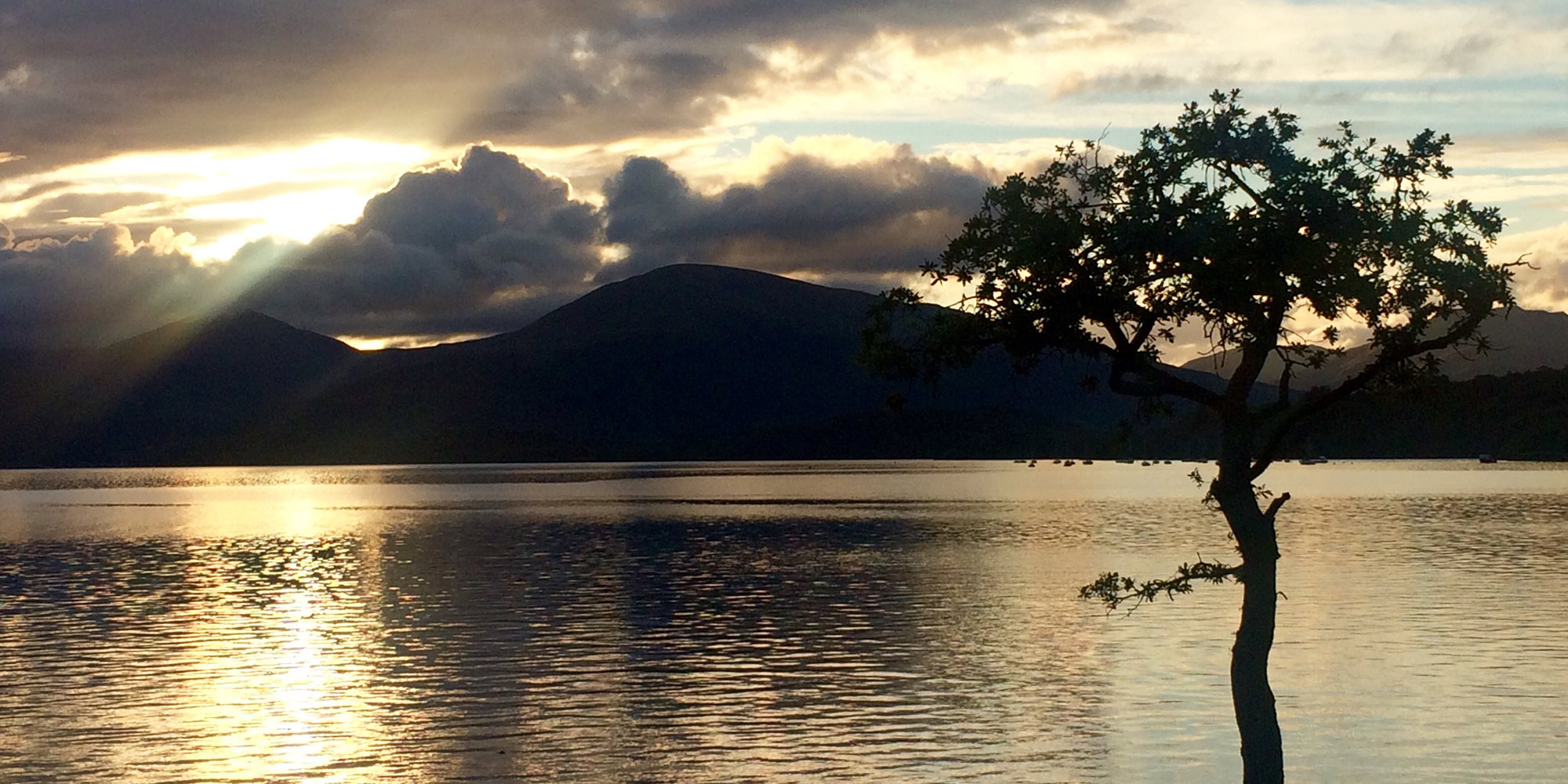 A year after graduating with my BSc (hons) I started a distance learning MSc in Countryside Management at SRUC in Ayrshire and made the 700 miles round trip north four times a year for study weekends. My husband and I had been visiting Scotland on holiday regularly and the natural progression was to move there. He already had a job in the outdoor education industry but I arrived without work. I started volunteering with the RSPB and also as a Volunteer Ranger with Loch Lomond & the Trossachs National Park and continued my studies. It wasn't easy for us to uproot and leave our families but the call of Scotland, the greater availability of jobs in the outdoors and a new start was too good an opportunity to miss.
Once in Scotland, I applied to be a paid seasonal Ranger for Loch Lomond & The Trossachs National Park, Scotland's first National Park. It was a competitive process but when I found out I was successful it was worth every moment of sitting in all those stuffy offices!
I've been a Seasonal Ranger with the National Park for 4 years and in July 2018 I became a permanent member of the Land Operations team. I am outdoors every day and every day is different. I could be anywhere within the 720sq mile boundary of the National Park doing any number of tasks. From strimming, mowing and litter picking in the summer months to infrastructure repairs and tree work with my colleagues in the winter.
In my role I need to be able to talk to people from all walks of life and stay positive in every type of weather and situation. To work as a Ranger you need to be able to really engage with people; from volunteers, children and young people during education and events, as well as the general public and not forgetting your colleagues too.