The Hidden Exmoor Adventure (6 Hours)
Book now! (10 dates available)
Step inside an Exmoor National Park Land Rover with a Ranger to experience a wild and hidden landscape! You'll take to the narrow lanes, catch some spectacular views and go to places rarely experienced by visitors.
Discover how the Ranger team maintain the ancient paths and bridges and how closely they work with local communities, farmers, and land owners; some of whom you may well meet along the way. You'll have the opportunity to explore unspoilt villages, visit the National Park's worksho and follow winding roads through coastal woodlands. You'll discover views that inspired the Romantic Poets and visit historic sites from ancient churches to historic stones steeped in history and folklore. A highlight will be to explore the wild moorland and ancient wooded valleys where the Ranger will help you to discover hidden sights, wildlife and breath-taking views.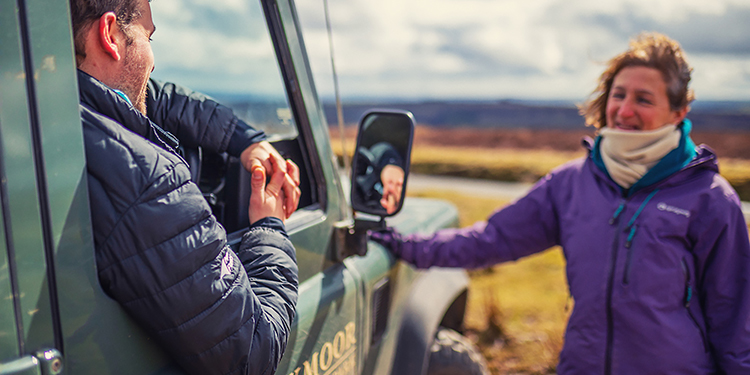 Each experience will include a visit to the National Park's workshop where local timber (extracted for conservation work) is turned into the distinctive trail signs, bridges and gates seen across Exmoor.
As you visit a working farm, you'll chat with the farmers about the joys and challenges of Exmoor hill farming and enjoy a locally produced farmhouse lunch.
From the delight of meeting local characters and behind the scenes visits to seeing the famous Exmoor ponies and maybe some wild red deer in their natural habitat—there is no limit to your Exmoor adventure with a Ranger!
You'll also each take home a unique gift to remind you of your Ranger experience.
---